» AUCC INTRO
The American-Uzbekistan Chamber of Commerce (AUCC) seeks to promote trade and investment ties, cultural exchanges and bonds of friendship between the United States of America and the Republic of Uzbekistan. In performing these functions, the AUCC places primary emphasis on serving the needs and interests of its members.
Interview with AUCC Chairperson Carolyn Lamm Before 2012 Uzbekistan-US Annual Business Forum
Get Flash to see this player.
» AUCC events
» Contact us
NEWS
New center in Samarkand aims to become tourist hub
16 April 2021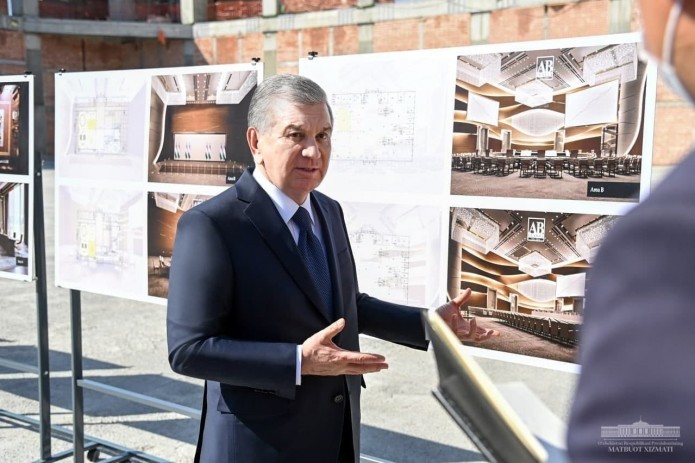 President Shavkat Mirziyoyev has visited the tourist center as part of his trip to Samarkand.
The center under construction aims to become a tourist hub. There would also be the necessary conditions for holding international events. The commissioning is scheduled for 2022.
The complex is being built on an area of 212 hectares on the coast of the Rowing Canal in the Samarkand district. According to the project, there will be 10 objects here. Currently, the construction of the congress hall, the Eternal City caravanserai and 8 hotels is underway. Two 22-storey hotels are set to have five stars.
» Welcome to new member
» Time
Uzbekistan
08:15:01
London
04:15:01
New York Time
23:15:01
more
» Weather in Tashkent
Fair
17 ° C
Tomorrow
16/33 ° C
» Exchange rates